ModelCave Hobby Shop
Your Single Stop Model Building Shop
Hours:
Wednesday-Saturday: 11am-8pm
Sunday: Noon-5pm
PARKING MAP: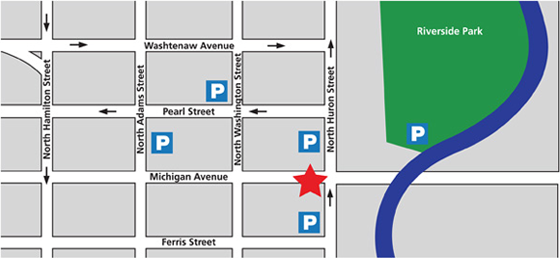 DIRECTIONS:
From I-94:
Take I-94 to exit 183 (South Huron Street) and turn north. Follow Huron Street to Michigan Avenue.
From US23:
Take US 23 to exit 37A. Travel east on Washtenaw Avenue to North Hamilton Street. Follow Hamilton Street south to Michigan Avenue.
By Bus (AATA):
Routes 3, 4, 5, 6, 10, 11, 20 and 33 stop at the Ypsilanti Transit Center located at the corner of North Adams Street and Pearl Street